Here are just some random pics of the new NexentaStor server being built. I will update this post with others as time goes on. Getting close to the final product this week. Had to make some internal drive trays for the SSD's and 2.5" Laptop Hard Drives for the mirrored OS inside the Norco 4224 case.
Flashing firmware of AOC-USAS2-L8i Firmware.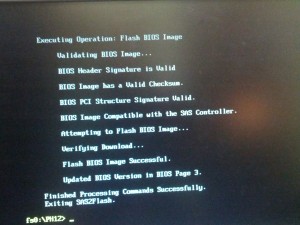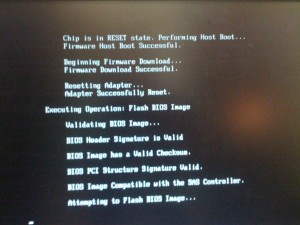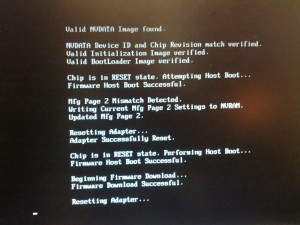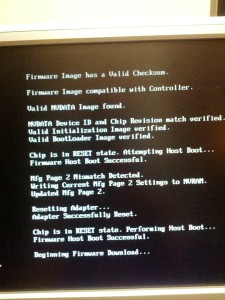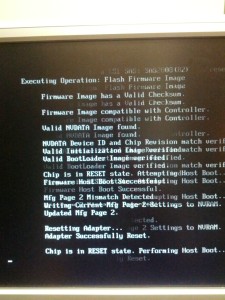 Modified PCI bracket. UIO to PCI.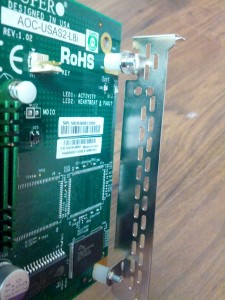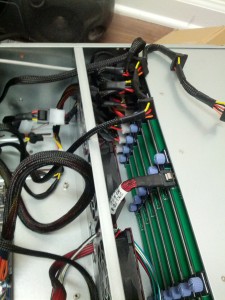 Modified drive shelves for OS Mirror and SSD's.